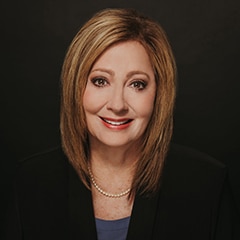 Kathy Laster, PhD.
President/CEO
A resident of Shawnee for 39 years, Kathy Laster brings more than three decades of business management, board leadership, professional consulting, and clinical practice experience to her new leadership role as CEO for Avedis. Most recently, Laster served as the CEO of Impact Consulting, an Oklahoma City-based executive coaching and organizational consulting firm she co-founded in 2008. As a licensed psychologist, she previously maintained a private psychology practice, Behavioral Medicine Associates, for 13 years in Shawnee. Prior to that, she held corporate management positions with AT&T and Southwestern Bell for 15 years.
In addition to serving as a founding board member for Avedis Foundation during the past six years, Laster served 18 years as a member of the Community Health Partners board, which was the governing board of the former Unity Health Center (SSM Health St. Anthony – Shawnee), predecessor of the Avedis Foundation board.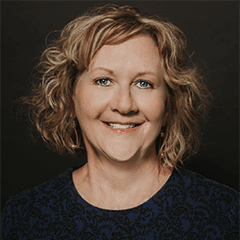 Audrey Seeliger
External Relations – Special Events
With a nonprofit background spanning more than two decades, Audrey brings expertise in the nonprofit sector in the areas of fundraising, community engagement, and volunteer management to her position. In addition to planning and implementing Foundation events, Audrey serves as a liaison with nonprofit and community organizations.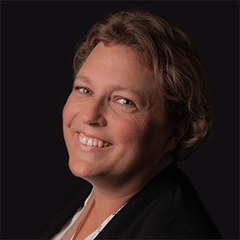 Tracy Meeuwsen
Program Director
Tracy Meeuwsen serves as Avedis Foundation's Program Director, providing oversight to program grants and initiatives, while developing and cultivating strong partnerships with local nonprofits. Throughout her career in the public, private, and nonprofit sectors, Tracy has gained extensive expertise in the areas of data analysis, reporting, research, and process review and improvement.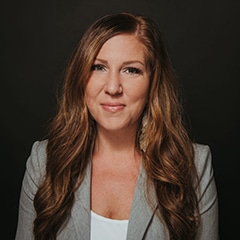 Cheyenne Pettigrew
Office Manager
Cheyenne brings a wealth of organizational experience to her role as Avedis Foundation's Office Manager, representing both the front line and behind-the-scenes for the smooth, daily operations of the Foundation office, in addition to supporting the Foundation's board and staff.