Avedis Nonprofit Leadership Institute
The Avedis Foundation launched this initiative with the goal of improving, strengthening, and positioning the nonprofit sector to achieve quality service delivery and full capacity to ensure a bright future for the communities we serve. The Institute serves as a driver for positive social change, economic development, and quality of life for children and families.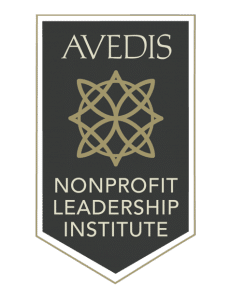 Avedis Speaker Series
The Speaker Series' mission is to bring accomplished and distinguished speakers to our area to provide insight into the critical issues facing our communities, inspire and motivate our citizens, promote constructive leadership, and encourage collaboration.

Collaborative Partnerships
Avedis Foundation places a priority on funding collaborative partnerships with the goal of working together to address complex community issues. This approach may involve convening or collaborating with nonprofits, education systems, community organizations, city and county government, key stakeholders, or additional funders to focus on problem solving and attaining achievable outcomes.
Grantmaking
Avedis Foundation accepts grant requests from eligible Nonprofit 501(c)(3) organizations and other non-taxable entities in Pottawatomie County and surrounding communities through our online application process. Applicants are requested to review the grant guidelines thoroughly to determine whether their organization is eligible for consideration.
Strategic Investments
Avedis Foundation is committed to investing in positive change for Pottawatomie County, Oklahoma and surrounding communities. By partnering with communities to identify needs, Avedis initiates strategic partnerships and targets investments to promote real and lasting change.
Community Renewal of Pottawatomie County Story